Regular price
Sale price
$9.25
Unit price
per
Sale
Sold out
Origin: Zhejiang, China
Brew Color: Deep red
Flavor Profile: Berry medley with a hint of mint
Caffeine Content: 
Fall in love with this tea! Parisian Romance is an enchanting blend of hibiscus, rose hips, juicy dried fruit bits, and cooling mint. Caffeine-free and full of Vitamin C and antioxidants, it may help lower blood sugar levels. This tea brews tart! Enjoy as is or add a bit of honey.
Parisian Romance is made from hibiscus, rose hips, apple bits, citrus peels, grapes, pineapple bits, and mint.
Our Premium Tea Bags feature pyramid-shaped nylon bags. This shape allows room for the herbal tea to fully expand and steep properly for the perfect cup of tea.

Also available as a loose leaf tea.

The statements above have not been evaluated by the Food and Drug Administration. This product is not intended to diagnose, treat, cure, or prevent any disease.

Net Wt. 1.27 oz.
Share
View full details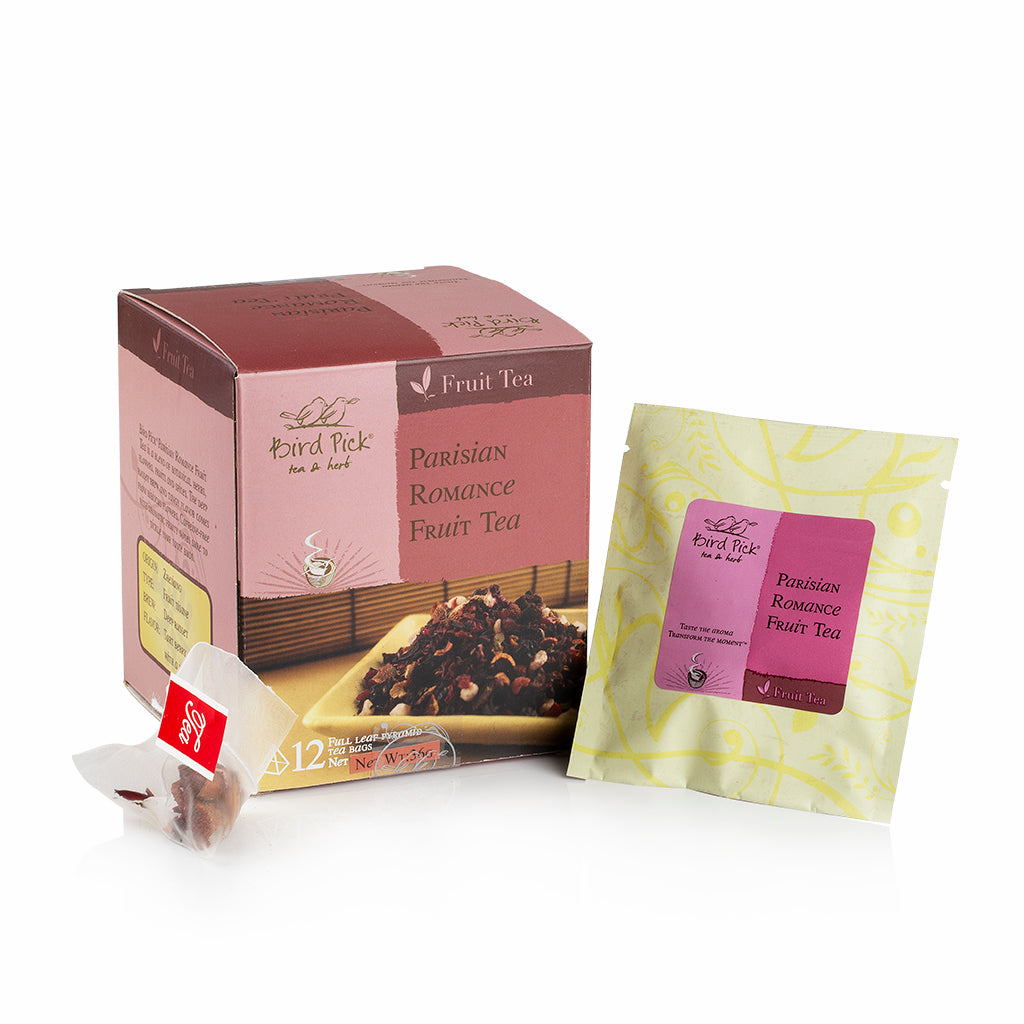 TEA 101
Brewing Directions

Steep 1 tea bag per 8 oz. of water for 5-7 minutes.
Ideal water temperature: 200-212°F