Regular price
$39.00
Sale price
$31.20
Unit price
per
Sale
Sold out
Origin: Kagoshima, Japan
Cultivar: Okumidori
Brew Color: Emerald
Flavor Profile: Smooth, grassy, and vegetal
Caffeine Content: 
Matcha is a finely ground green tea powder that is traditionally enjoyed whisked to a delightful froth. Grown organically and produced with care by Henta in Kagoshima, this matcha is made from the Okumidori cultivar and brews up smooth, verdant, and clump-free. It is sure to impress the pickiest matcha connoisseurs! 
This matcha is produced following National Organic Program (NOP) standards of Japan.
Grown by: Henta in Kagoshima, Japan
Organic Matcha is also available loose.
Share
View full details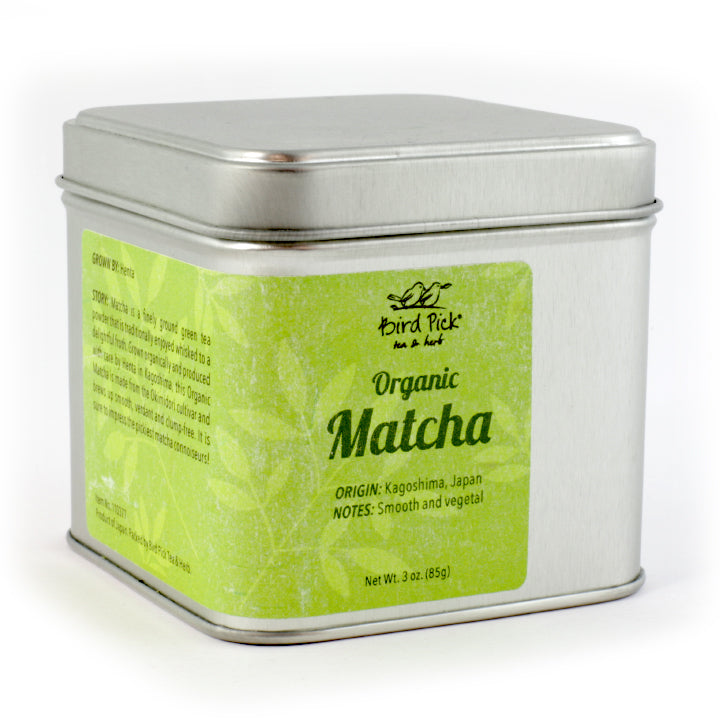 TEA 101
Brewing Directions

You will need: a matcha whisk, a tea bowl, a matcha spoon or teaspoon, and a matcha strainer (optional). Start with filtered water for the best brew.

1. Add 2 scoops or 1 teaspoon of matcha to the bowl. A strainer may be used to sift the matcha free of clumps. Adjust amount of matcha to your preferences.

2. Slowly add 1/3 cup of hot water (~175°F).

3. Lightly press the matcha whisk into the bowl and whisk in a quick back and forth motion until a smooth layer of foam is created.

4. Enjoy immediately!

Note: The method above is to make usucha, or thin tea. The way to prepare matcha for the tea ceremony is known as koicha, or thick tea.